We are thrilled to announce that the SNYP Clinic has performed its 3,000th surgery since opening last February!
Our 3,000th patient was this adorable kitty, Noah, who came in with his brother Moses.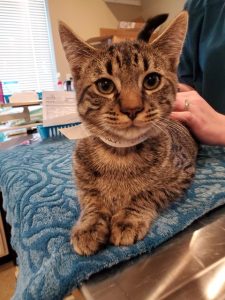 Great thanks to our wonderful staff, and also to all of you who donate and volunteer — you make it possible for the SNYP Clinic to save lives through prevention. And thanks to all of you who choose SNYP for your pets' spay/neuter surgeries — your support helps us provide low-income and feral cat services to those who need them.
Thanks for helping us reach this milestone! And, of course, big thanks to Noah for being the cutest 3,000th patient we could possibly have imagined.