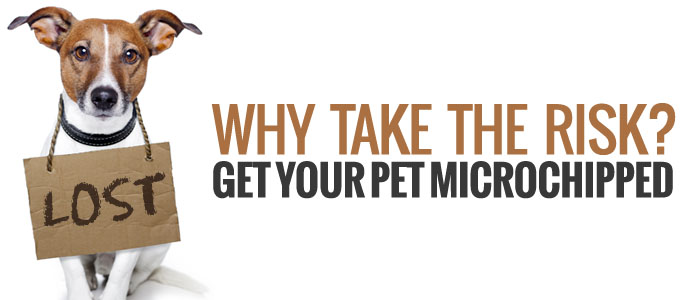 One of the most effective means of protecting your dog or cat from being lost or stolen is microchipping them. 
The procedure to insert a microchip under your pet's skin is quick. At the SNYP clinic the procedure is done at time of surgery when your pet is under anesthesia. Our staff even registers your pet for you in the 24PetWatch database as part of the service. You will receive a printout of the registration for use if your pet ever gets lost.
Cost of microchip service:  $25 (includes registration)
Add this service to your pet's spay/neuter appointment during the online scheduling process.
Here's what you need to know about microchipping:
The procedure is nothing more than an injection similar to a vaccine or routine shot that inserts the microchip—which is about the size of a grain of rice—under your pet's skin between the shoulder blades.
A microchip is not a GPS, so it cannot be used to locate your pet. But it can be used to identify him or her and facilitate a quick reunion.
It's important to keep your contact information up to date so you can be notified when your pet is found.
Having a microchip is only the first step. By registering your pet's number in our database, you'll increase your chances of a happy and healthy reunion with your pet. The SNYP clinic staff will do the initial registration for you at no charge.  You can also call 24PetWatch at 1-866-597-2424.