You are cordially invited to the SNYP Clinic No-Party Holiday Fundraiser!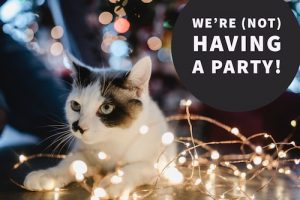 Please do not dress up, hire a babysitter, or leave the coziness of your home to celebrate the SNYP Clinic's first year.
We will not present a program announcing SNYP's 2,000+ surgeries since the clinic opened in February.
We will not be telling you (as you sit through a long dinner in an expensive venue wearing uncomfortable shoes and wishing you were at home with your cats) that the SNYP veterinary team has spayed & neutered more than 1,666 cats (including 500 ferals) and 341 dogs so far this year. 
And we will not make you sit through dessert (as you look at your watch and wonder when you'll be able to go home to walk your dogs) to tell you that thanks to you, our volunteers, and our staff, we have saved countless lives through prevention!
We are looking forward to continuing this great work in 2020! And you can help.
… every penny of which will go toward helping save more lives through spay/neuter, including our programs for low-income clients, feral/community cats, and shelter partners.
1 Seat at the Bachelor Table (covers one cat neuter) —  $45
1 Seat at the Girls' Night Out Table (covers one cat spay) — $60
Fancy Ferals Table for 10 (covers 10 feral cat surgeries) — $250
Pitty Party Table for 6 (covers large 6 dog surgeries) —  $930
The Party Never Ends – a recurring monthly donation in any amount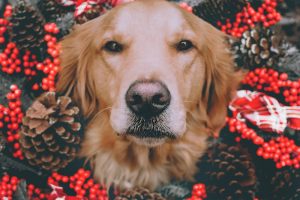 Thank you for your generosity & support!