As we enter the holiday season, we have a special promotion to benefit SNYP. When you buy a SNYP T-shirt through this fundraising campaign, all proceeds will go directly to SNYP!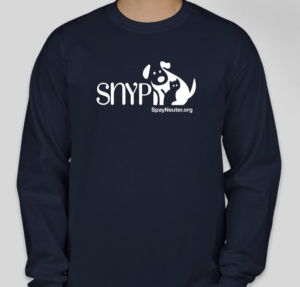 Choose from six colors (three available in unisex, three in women's) and a full range of sizes. All shirts are long-sleeved and 100% cotton, and each is $25, plus shipping.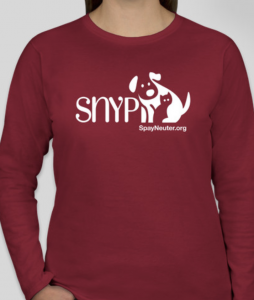 This fundraiser will last for only two weeks — so get your holiday shopping done early! The promotion ends on November 18, and all orders will ship by December 5.
Thank you so much for your ongoing generosity and support!