Mail Tribune reporter Vickie Aldous published a wonderful article about SNYP in today's issue of the Tribune, "Tiny Vet Clinic Wages Big Battle," complete with photos and video from the clinic.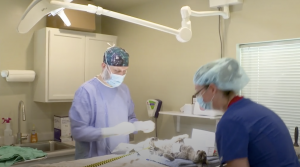 The article describes the importance of the clinic to the community and included some important highlights:
SNYP loans out traps and offers instructions on how to safely trap feral cats, bring them in for surgery and release them back to their home territory.
The spay and neuter surgeries typically cost 40% less than at regular veterinary clinics. When even the reduced amount is too much, SNYP offers discounts to low-income residents. (SNYP recently received a $4,000 grant from the Petco Foundation to assist with low-income subsidies.)
Spaying and neutering cats early is key to stemming animal homelessness. For example, cats can reproduce when they are as young as 16 weeks old.
As of this week, SNYP has performed 837 surgeries since opening in February. As director Sally Mackler said, "We feel that preventing animal overpopulation is the most humane and efficient — financially and otherwise — way of tackling the problem."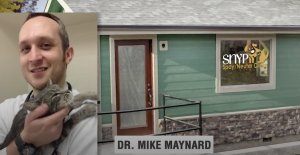 The clinic veterinarian, Dr. Mike Maynard, is a big part of the clinic's success. "We hit the jackpot when we found Mike," said Sally. Learn more about Dr. Maynard's work at the clinic here and here.