We are delighted to announce that the SNYP Clinic has been awarded a grant of $25,000 by the American Society for the Prevention of Cruelty to Animals (ASPCA).
"SNYP is thrilled to be a member of the ASPCA Spay/Neuter Alliance and to be part of the nationwide effort to combat companion animal overpopulation at its source by preventing unwanted litters," said SNYP President Sally Mackler. "Our staff will be receiving cutting-edge training in high-quality, high-volume spay neuter clinic operations at the ASPCA center in North Carolina this summer."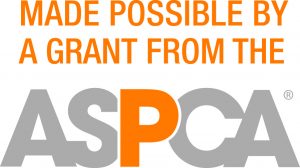 "The ASPCA is dedicated to helping end animal homelessness in all areas of the country," said Jodi Buckman, Vice President of Grants, ASPCA. "We are honored to support Spay/Neuter Your Pet's efforts to help more animals in need through opening a new low-cost Spay/Neuter Clinic and providing training to staff members."
Of the $25,000 award, $20,000 has been allocated as reimbursement for the clinic's start-up equipment, and $5,000 will fund staff travel to the ASPCA Spay/Neuter Alliance for training in August. The SNYP Spay/Neuter Clinic, following the Spay/NeuterAlliance model, anticipates performing approximately 5,800 spay/neuter surgeries annually.
The clinic has already performed more than 758 surgeries since opening in February of 2019.
For information on how to help SNYP, click here.