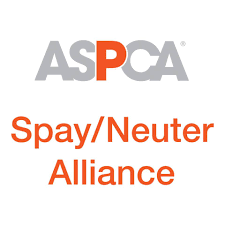 SNYP is delighted to announce that the SNYP Spay/Neuter Clinic has been accepted into the ASPCA Spay/Neuter Alliance Mentorship program, a nationally recognized program that provides high-quality, high-volume spay/neuter (HQHVSN) training, purchasing support and expert advice to clinics accepted into their program.
Through the Alliance, SNYP staff is able to attend training at the Alliance's Ashleville, North Carolina training center, ensuring our team is practicing the latest in HQHVSN practices.  SNYP is also able to purchase clinic supplies at reduced costs, helping to keep our overhead as low as possible.
More about the Alliance Mentorship Program.