December is National Cat Lovers' Month (though, as all of us true cat lovers know, every month is cat lovers' month…)
The holiday season is a great time to celebrate cats (for example, if you've put up lights or decorations, your cat is surely already having the time of her life). Of course, there are many other ways to celebrate the cats in your life … here are a few ideas.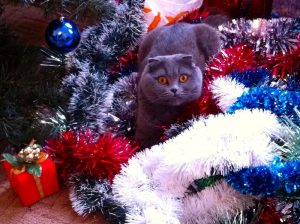 1. Get your kitty fixed! The best thing you can do for your cat is spay/neuter, which will keep cats close, reduce behavioral issues, and save lives by preventing overpopulation. SNYP is taking appointments for cats online, so click here for information (cats can begin having litters as early as four months of age, so don't wait!).
2. Share the love. Volunteer at a local animal shelter, or trade pet-sitting with a friend or family member. You'll enjoy the company of other animals, while doing so much good at the same time.
3. Make new toys. While there is no shortage of expensive cat toys on the market, the simplest things are often the best: crumpled-up paper or aluminum foil, a feather or leaf tied to the end of a string, a box, a sheet of tissue paper. As long as it's new and makes some interesting rustling noises, it's all good! The most important thing is spending time playing with your cat, which is fun for everyone.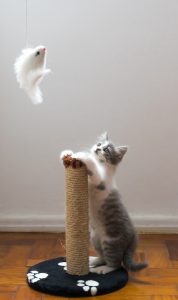 4. Keep cats safe. Keep your kitties indoors in cold weather, and keep them away from all the dangerous things (such as toxic plants and foods) that they're likely to get into during the holidays. If you know of feral cats in your area, you might build them a shelter. Bur keep in mind that the first step — before feeding or caring for ferals — is to get them fixed!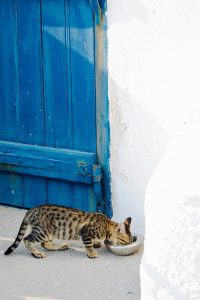 5. Support all animals. When you donate to rescue groups, shelters, and other organizations that advocate for animals, you're giving to all cats and their caregivers by making the world a better place for them.
Happy National Cat Lovers' Month!