February 2020 is a special month for us here at SNYP (for one, it's the one-year anniversary of the opening of the SNYP Clinic!). Also, it's National Spay/Neuter Awareness Month, which of course is near and dear to our hearts. The timing is right for raising awareness: We are already seeing pregnant cats at the clinic; kitten season has begun.
So, how can you help the animals during National Spay/Neuter Awareness Month? Let us count the ways…
1. Fix your pets!
There are so many good reasons to fix your dogs and cats, among them:
— Neutered males are less likely to mark their territory by spraying; also, they are no longer at risk of testicular cancer.
— Spayed females are less likely to get reproductive cancers, and of course you'll never find yourself with a litter of unexpected kittens or puppies.
— One female cat and her offspring can add as many as 420,000 cats to the world in only 7 years. There will never be enough families or enough room in shelters for all of these unwanted kittens — spay/neuter is the only way to prevent homelessness and suffering.
— Kittens begin breeding as young as 16 weeks old. This means that all kittens should be fixed by about three months of age, or even earlier, if they are healthy and weigh at least two pounds.
2. Help ferals with TNR.
The well-being of feral cats depends on their caregivers — not only to provide food, water, and shelter, but to spay/neuter all the cats so to prevent unnecessary suffering. Trap-Neuter-Return requires information and training, and SNYP can help. Click here to learn more about how to safely trap, fix, and care for your community cats.
3. Donate to SNYP!
Our mission is to spay/neuter as many cats and dogs as we can, from shelter animals to owned pets to feral and community cats. Many of our clients want to spay/neuter their dogs and cats but simply can't afford it — and those who care for feral kitties are always struggling to cover the costs of spay/neuter. Your donation will provide subsidies for our low-income clients, as well as help cover the costs of helping ferals in our community. Click here to learn of the many ways to help save lives through prevention.
4. Volunteer at a shelter or rescue organization.
There are myriad organizations in the Rogue Valley that can use volunteers and foster families — among them, FOTAS (the nonprofit associated with the Jackson County Animal Shelter), SoHumane, C.A.T.S., and many others. Your time is invaluable to the animals and to those who care for them.
5. Spread the word!
Share SNYP's information wherever you can, so people know there are low-cost options in Southern Oregon (the SNYP Clinic's prices for spay/neuter are 40% less than private veterinary practices). Also, by sharing the benefits of spay/neuter, you'll encourage more people to get their pets fixed and to prevent homelessness and suffering in the animal population.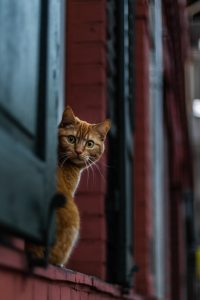 Thank you for your support of SNYP and spay/neuter!