This was our largest ever Fixathon!  123 cats in 5 hours of surgery!
Good trapping and good fixing weather.
The results:
71 Females, including one already spayed and one put to sleep
52 Males, including one already neutered
6 kittens fostered!
Reproductive info: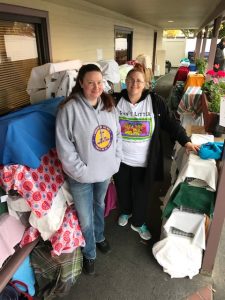 No pregnancies
1 in heat
1 lactating
Medical info:
5 cases of tapeworms
3 abscesses on males
several cases of ear mites
A most sincere thanks to:
Our stellar team of veterinarians and technicians!
Sabrina, technician exemplar! for all her work behind the scenes
Our friends of the Invincible Heart Traditions for the wonderful food and drink!
Best Friends Animal Hospital for their incredible hospitality and support!
To every one of you for being there for the cats.