Rental Resources
Resources and tips for property owners and managers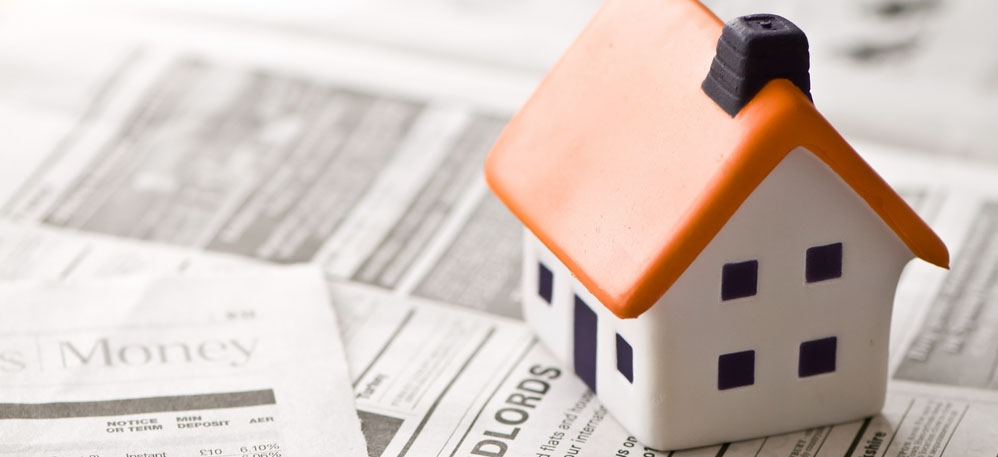 If you're not welcoming pets, you're missing out on great residents.
(Information provided by the Humane Society of the United States.)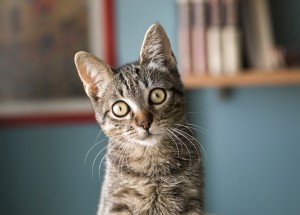 According to a 2014 survey by Apartments.com,
72 percent of renters have pets.
That's a huge share of the rental market, and most people with pets consider those animals to be part of their families. They'd never move somewhere that wouldn't allow those family members to come, too.
If you're a property manager, the policies you have in place are either encouraging pet owners to move into your units—or discouraging them from even applying.
Welcoming pet owners brings in money by greatly expanding the pool of potential residents, filling complexes with high-quality, high-commitment renters.
Renters with pets make great residents—so why not make them part of your business plan? The data shows it is possible, even profitable, to be a Pets Are Welcome property.
---
 Step 1:

Make it mandatory for all pets to be spayed or neutered.

Unaltered pets are more likely to mark their territory, wonder and get in fights.
Providing spay/neuter information is a win-win for you and your residents.

Download a SNYP spay/neuter brochure here for your tenants.
---
 Six Facts To Guide Your Approach to Pets and Pet Owners
1. Companies that do not adapt to the growing number of families with pets will be left behind. Fifty years ago, pets in apartments and condos were somewhat rare, but the market has changed. Pets are now welcomed in most properties. Staying ahead of the competition means having policies that are affordable, fair and welcoming to all pet families; very soon it will take more than Scooby snacks in the lobby to be a successful pet property.
2. Research shows that pet-owning residents do not cause more damage or other financial concerns than residents who don't own pets. Holding pet owners responsible for their pets and any damage caused by them through a pet deposit or slightly increasing the rent also offsets costs.
3. Size is not indicative of a pet's behavior or potential to cause damage. Some large dogs are couch potatoes, while some small dogs are high-energy. This makes rental policies that set size restrictions arbitrary and counterproductive. It's smarter to meet pets in person and make a decision about each pet individually.
4. There's no such thing as "a dangerous dog breed." Breed is not predictive of an individual dog's behavior or suitability for rental housing living. Evidence suggests the opposite: Banning specific breeds does not reduce risk, leading hundreds of cities and nearly half of US states to ban breed-specific policymaking. Restricting by breed does not prevent undesired dog behaviors, but it most certainly prevents some great residents from living in your community.
5. Federal and state laws recognize the value of the human/animal bond and include legal protections that may apply to some of your pet-owning residents. Be familiar with laws such as the Fair Housing Act and the Americans with Disabilities Act to ensure your pet policies aren't violating them.
6. Setting clear and enforceable standards of care is more effective in avoiding pet problems than setting arbitrary limits on the number of animals a renter may own. For example, one person may be unable to adequately care for one pet, while another might be able to provide exceptional care for multiple animals. Sixty-seven percent of renting pet owners have more than one pet, and are a large share of the market.
Becoming a Pets Are Welcome Property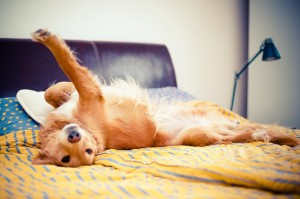 How can your property set policies that make this a reality, gaining you good residents and keeping pet-loving families together? Start by following these guidelines.
1) Make it clear that you welcome pets as valued members of the family! While this may seem obvious, it might be the first step you need to take. Are your leases clear that pets are allowed and what conditions apply? Is your sales team familiar with all the pet policies, amenities and rules of the company and individual complex? Welcoming pets is an action item: Make it clear in your advertising that you welcome dogs, cats and other small family pets.
Set policies that treat pets as part of families. That's how your residents see them!
2) Enforce your pet policies uniformly, fairly and equitably.Enforce policies across the board so residents are clear on expectations, and avoid sending mixed messages caused by selective enforcement. Your policy should contain a grievance procedure that is resolution-oriented to keep the pet and family together.
3) Eliminate inhumane policies and set smart ones. Never require devocalization of pets or declawing of cats as a condition of tenancy; these are practices that hurt animals. Breed restrictions are also inhumane, as they threaten to separate good dogs from their families.
Pet policies should support good petkeeping habits and protect the property. Consider providing pet owners with information about low-cost vaccinations and local training resources.
Make it mandatory for all pets to be spayed or neutered.
Unaltered pets are more likely to spray urine or mark territory.
Providing spay/neuter information is a win-win for you and your residents.
If pets are not spay or neutered, provide our SNYP spay/neuter information to them so we can assist with getting the pets fixed.
Download a SNYP spay/neuter brochure here!
4) Make compliance with your policies easy! Offer dog-walking stations with waste bags and a disposal bin, and reserve units near exit doors or elevators for dog-walking families.
5) Charge a fair, affordable, data-driven pet fee and/or fully refundable deposit to support the amenities you provide. Excessive pet deposits can discourage good renters from applying to live in your community. Pets Are Welcome does not mean losing property value or providing low-quality services to your residents.
---
What to Do When You Discover an Abandoned Pet in Your Rental Property
---
Resources and tips for Tenants

Finding rental housing for you and your pets
Finding a place where you and your pets are welcome may take some time and patience, but with the following steps, you can increase your chances of success.
Conduct a search for housing where you and your pets are welcome.
Give yourself as much time as possible to search.
Contact local animal shelters and rescue groups for suggestions.
Research animal-friendly listings and realtors.
Look for a community apartment guidebook in supermarkets for listings.
Make sure that your lease says that you may have a pet.
At the very least, make sure that your lease doesn't say "no pets allowed." Don't assume that you're allowed to have pets because you see other pets on the property, and don't take anyone's word (even that of a realtor, building manager or landlord) that it's okay to have pets. What matters is what's written in your lease. Make sure you get a copy of it when you sign it, and store it with other important documents like your birth certificate and social security card.
If there is a pet deposit or monthly fee, make sure these are specified in writing in the lease. Sometimes the pet deposit or monthly pet fees can be discussed with the landlord and negotiated.
Even if the landlord advertises "no pets," it is worth asking if you can discuss the matter.
Put your pet's best foot forward to your potential landlord.
Get a letter of reference from your current or most recent landlord.
Provide written proof that your dog has completed a training class.
Get a letter from your veterinarian that says your pet is up-to-date on vaccines and spayed/neutered.
Invite the landlord to meet your pet.
Be willing to pay a reasonable extra amount in rent or pay a refundable pet deposit.
Create a "resume" for your pet, including the information above, a photo and favorite activities. You can even tell the story of how you adopted your pet.
Know your rights as a tenant
As a resident, you have rights. Knowing those rights can help you keep your pet if any issues arise.
Review your lease. Typically if a lease does not mention pets at all, then you are allowed to have pets. Some communities and public housing authorities have laws and rules banning certain types of animals or breeds of dogs. Be sure to check if any local laws or rules are in effect, as these outweigh your lease.
Contracts like leases cannot just be changed without both sides agreeing,unless there is already language in the document that allows the change.
Your landlord cannot go into your apartment and remove a pet, or show up and force you or your pet out. Landlords have to follow the law and go through a legal process to remove tenants or their pets. Generally the landlord cannot even enter the home without giving the tenant notice except in an emergency, unless the lease specifies otherwise.
Even if your lease does not allow pets, you may have a legal right to keep your pet. Your right to keep your pet may depend on local housing laws, the type of housing you live in, as well as the type of lease you have. This is why it is so important to find legal resources to assist you. Also, if your pet meets the legal qualifications of an assistance animal, you may have a legal right to keep your pet.
While not technically "tenants," unit owners in co-ops and condominiums may also face pet-related housing issues.Co-op and condo boards have strict defined rules they must follow to make any changes in pet policies or to remove unit owners. If your building's pet policies have suddenly become restrictive or if you've received notices to remove a pet, it's important to seek legal assistance to determine your rights.
If you are being faced with eviction or loss of your pet, seek help before you do anything drastic. There may be legal resources in your community (see next section) to help you find answers to questions about your lease or about notices you have received from your landlord. These include nonprofit agencies whose services may be low cost or even free. You may be able to keep your housing and your pet, so do not panic.
Tips for keeping your pet healthy and your landlord happy
Tips for cat owners
Tips for dog owners
(Information provided by the Humane Society of the United States.)
Apartment Finder can help …Modify your search for just pet friendly housing on their website by checking the "Pet Policy" option from the "Advanced" tab at the top of the page.With over 1.8 million listings nationwide, and a breakdown of the neighborhoods in each city, they are a wonderful free resource for your pet owners to use to find pet-friendly housing
---