Oct. Feral Fix-a-thon Results | 93 Fixed!
NEWS:
Yet Another Fantastic SNYP Feral Cat Fixathon took place on Sunday, October 30th!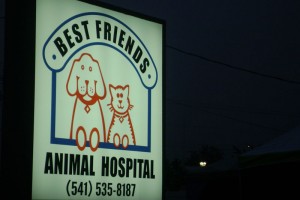 58 volunteers spent the day at Best Friends Animal Hospital in Talent taking care of 94 feral cats in record time inspite of a rainy start.
Once again we thank Dr. Laura Fredricks for the use of her beautiful hospital, all the fantastic veterinarians, technicians and other volunteers. It is truly a labor of love.
Volunteers included veterinarians and technicians from 7 animal hospitals and the USFWS Forensics Lab, FOTAS, So Humane and CATS shelter.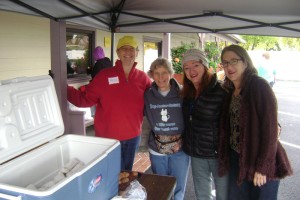 A special thank you
We send special and warm thanks to Invincible Heart Traditions for their extremely generous donation of delicious food and drinks that gave us fuel we needed to do the job! Their support and thoughtfulness are greatly appreciated.
As a result of our combined efforts 46 cats were spayed, 44 neutered and 9 kittens found foster homes.