SNYP
Clinic Update
The latest news on the SNYP Spay/Neuter Clinic.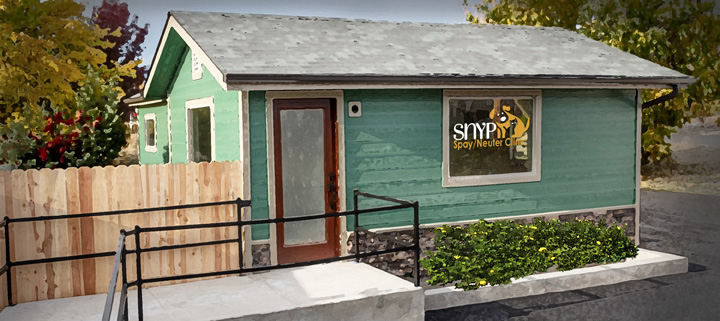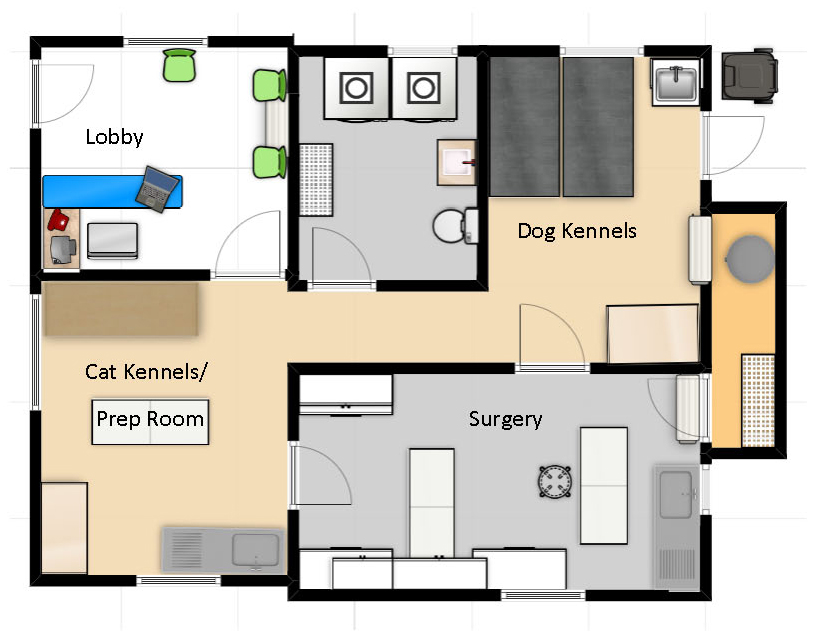 SNYP low-cost spay/neuter clinic to open to public March 1st. 
After twenty-one years of providing low-cost spay/neuter services through their voucher programs, SNYP is gearing up to open the first stand-alone low-cost spay/neuter clinic in southern Oregon. The clinic is located at 111 N. Pacific Hwy in Talent, Oregon.
Initially, the clinic will serve shelter partners in Jackson, Josephine, and Siskiyou counties, as well as community (feral and stray) cats. Beginning March 1, the clinic will open to the general public throughout the region.
Having a dedicated spay/neuter clinic will allow SNYP to:
•  Increase the number of animals SNYP can assist annually
•  Expand their services to neighboring Josephine, Klamath and Siskiyou counties
•  Grow their community cat services
•  Introduce new spay/neuter services for specific breeds such as Pit Bulls and Chihuahuas
•  Support shelters spay/neuter before adoption needs in three counties.
SNYP has applied for a number of grants and has been fundraising since November of last year.  Start-up costs are budgeted at $90,000. This figure includes medical equipment, supplies, licensing, and construction costs. SNYP is on its way to meeting the start-up fundraising goal and is now focusing on raising funds for our first-year programs for low income and special needs clients.
Dr. Michael Maynard joins our clinic team from Colorado. He received his DVM degree from the University of California, Davis School of Veterinary Medicine, followed by a postgraduate internship focused on high-quality, high-volume surgery and shelter medicine at the Humane Society of Boulder Valley in Boulder, Colorado. Dr. Mike has already been advising SNYP on best practices, supply procurement, and a hundred and one other things as we near our opening date.
Pricing and a detailed list of services are being finalized and will be posted on the SNYP website as we get closer to our opening date.
We would like to take this opportunity to thank the Jackson County veterinary community for over 20 years of support. These dedicated clinics made the SNYP programs possible for the past two decades and we are forever grateful.
Frequently Asked Questions
What services will be offered at the new clinic?
Planned Services at the new clinic are:
Owned dog and cat spay/neuters
Subsidized dog and cat spay/neuters for qualifying individuals
Community (feral and stray) cat spay/neuters
Trap/Neuter/Return support and training
Volume Shelter Partners dog and cat spay/neuters
Breed specific specials for Pit Bulls and Chihuahuas
Does SNYP offer any services while you transition to the new clinic?
YES!  While SNYP transitions to our new spay/neuter clinic we are still offering the following CAT services:
Fix-It Ticket Program
This program helps those kind individuals who rescue stray and abandoned cats. The Fix-It Tickets provide discounted spay/neuter fees for stray or abandoned tame cats.  MORE>>
Feral Cat Program
SNYP Works with Feral Cat caregivers to trap-neuter-return feral (wild) cats. Whenever possible the animals are tamed and adopted. MORE >>
When do you plan to open the new clinic?
Our goal is to open the new clinic in the first quarter of 2019. We are completing a nationwide search for a veterinarian. SNYP is dedicated to opening the clinic as soon as possible, but only when we are fully staffed.
How much will a spay/neuter cost?
SNYP will post the spay/neuter fees and appointment process as we get closer to opening. We are working with national spay/neuter organizations as well as other spay/neuter clinics throughout Oregon and northern California to ensure we are using best practices.
How will I be able to make an appointment?
SNYP will offer online appointment scheduling, or you can call the clinic by phone.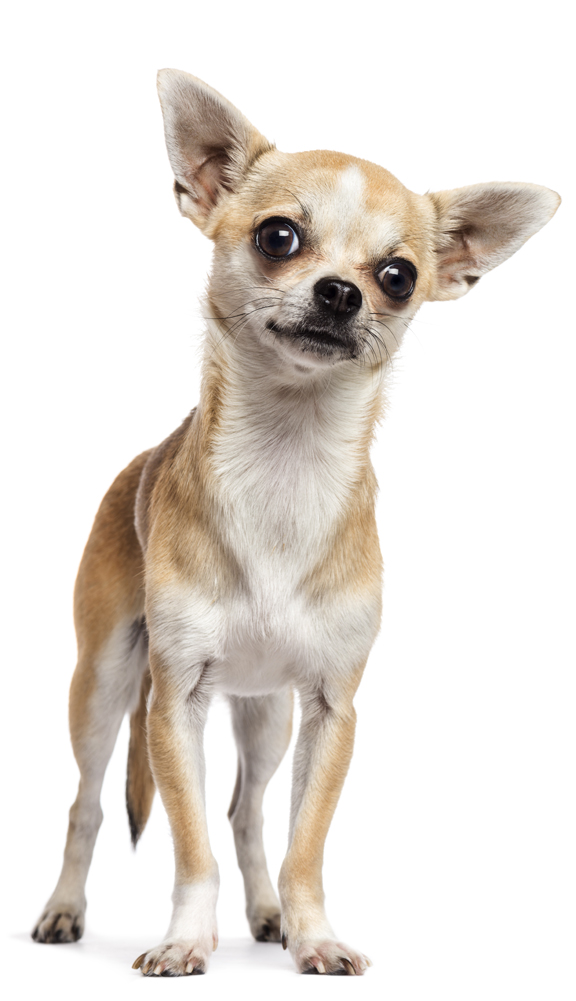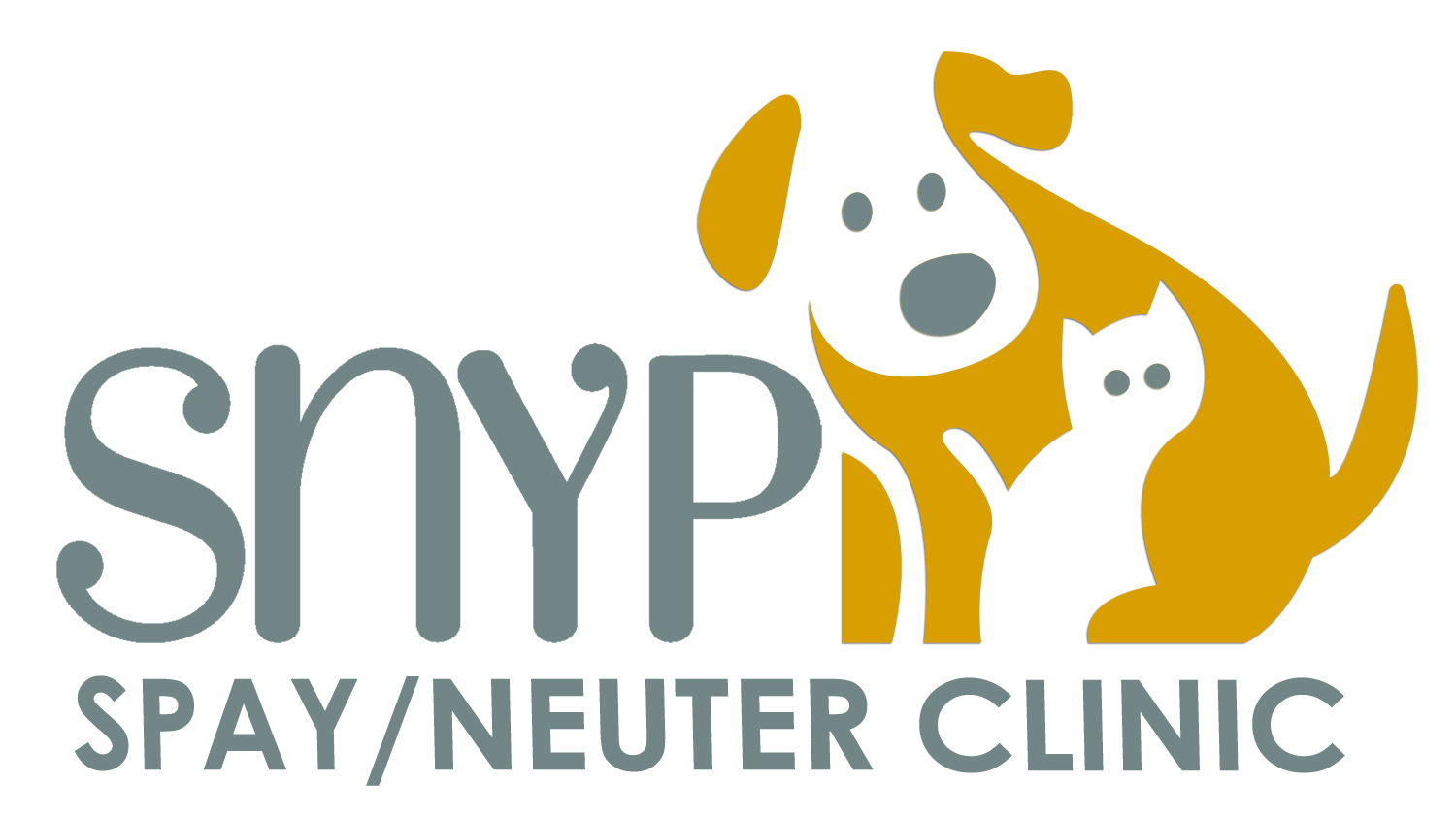 Discover the many ways to help make the clinic possible.